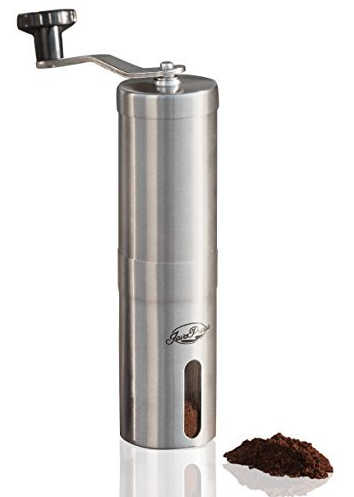 Manual Coffee Grinder
This manual coffee grinder has built-in adjustable grind selector with over 18 click settings. It ensures you have 100% precision control over the coarseness of your grind.
The manual coffee grinder doesn't require batteries, power, or long plastic cords. This allows you to travel with and brew freshly roasted ground coffee beans on your next camping, hiking, backpacking, or outdoors trip.
Convenient removable hand crank mechanism consistently eliminates over 90% of the noise that electric grinders produce.
Buy Now

from Amazon