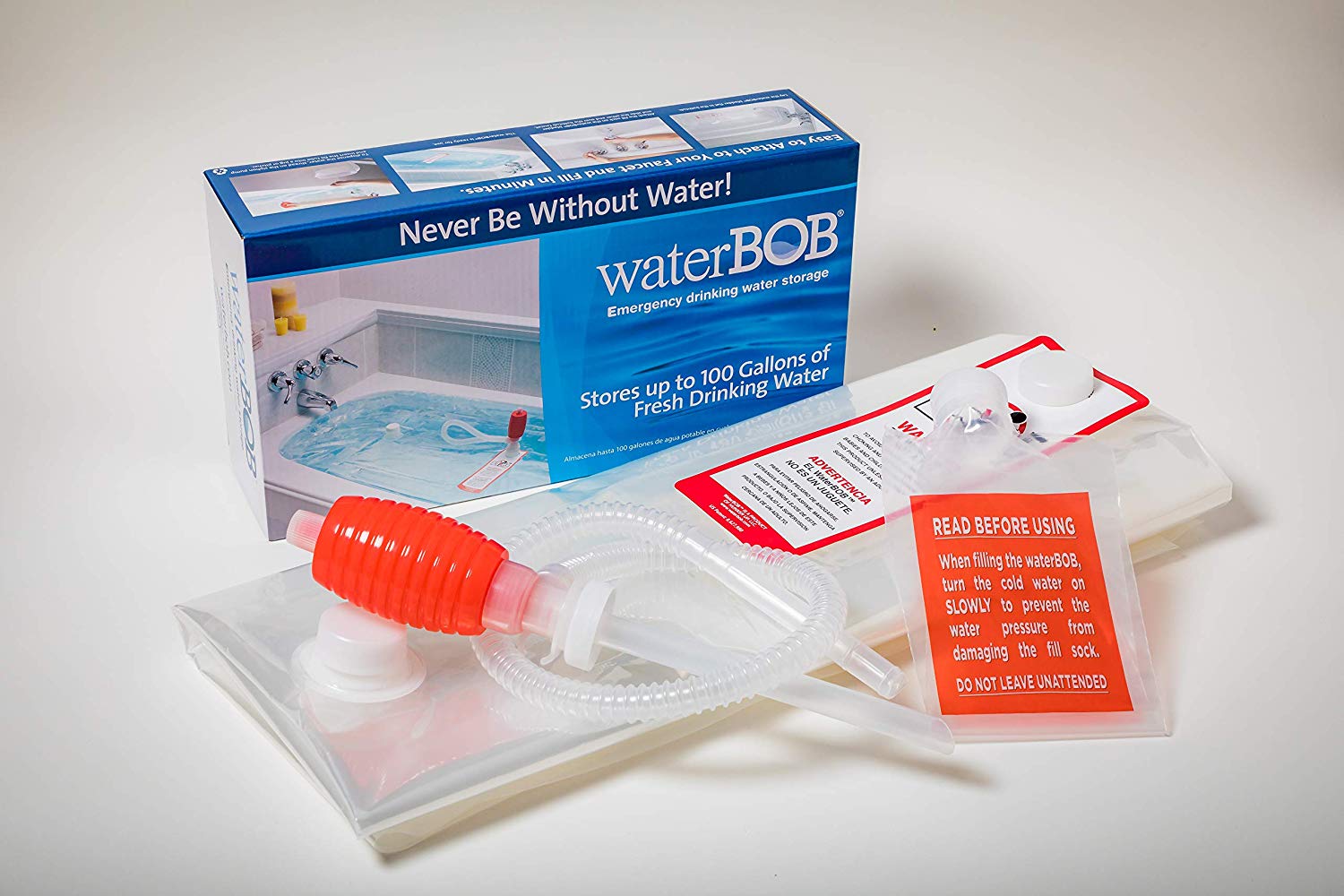 WaterBOB Bathtub Emergency Water Storage Container
The waterBOB is a water containment system that holds up to 100 gallons of fresh drinking water in any standard bathtub in the event of an emergency. Don't wait in line to buy expensive bottled water or worry about keeping large barrels or tanks. Collect drinking water in the large container that you already have—your bathtub!
Never be without water in an emergency. During a hurricane or tropical storm, water main breaks and storm surges can interrupt or even contaminate your water supply. This is when the waterBOB comes in handy as a temporary water storage system. Don't be caught unprepared for an emergency. Feel safer by purchasing a waterBOB today!
Water stored in an open bathtub with dirt, soap film, and exposure to debris will spoil and become useless. WaterBOB lets you negate these health risks and make your bathtub a clean and fresh water storage container that can keep water fresh for up to 16 weeks depending on the water source. Keep your water clean for drinking, cooking, washing, and flushing.
The waterBOB is simple to use for both storing water and using it for your everyday needs. Simply lay the liner in any standard bathtub, attach the fill sock to the faucet, and fill the bladder to capacity, which takes approximately 20 minutes. A siphon pump is included to easily dispense the water into jugs or pitchers, making it easy to use your water every day.
The waterBOB is constructed of heavy-duty, food-grade plastic that is FDA compliant for food storage. Our material is also completely BPA-free. Feel confident that you will be prepared for any emergency with our top-quality materials. Put your trust in waterBOB and feel safe with a clean and fresh water storage solution.
Buy Now

from Amazon