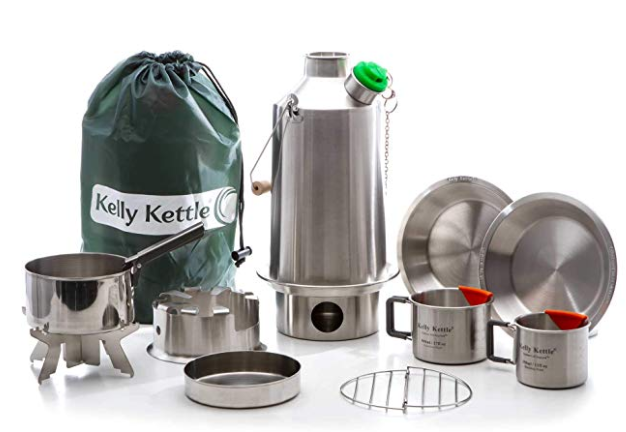 Kelly Kettle
Large Stainless Steel Base Camp Kelly Kettle. 54 oz. with NEW Whistle Stopper.
Large Stainless Steel Cookset. Includes approx 32 oz. pot. Has a Lid/Frying Pan, Grill Set, and Pot Gripper.
Large Stainless Steel Kelly Kettle Hobo Stove.
Two Stainless Steel Packable Kelly Kettle Cups with CooLip protectors and measurements inside in both oz. and ml.
Two Packable Stainless Steel Plates/Bowls and Kelly Kettle carrying bag.
The Kelly Kettle is great to boil water necessary for having
coffee
.
Buy Now

from Amazon