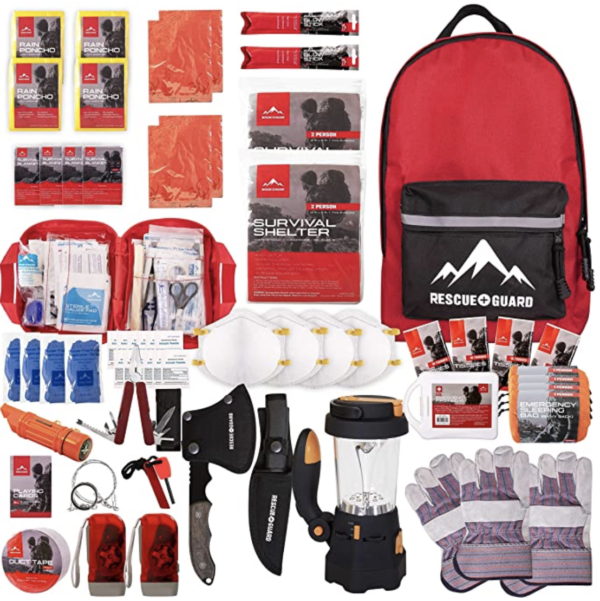 Bug Out Bag Essentials
72 HOUR SUSTAINABILITY - This Emergency Go Bag Contains all the Bug Out Bag Essentials. After An Emergency The Most Essential Human Needs Are Water & Food.
HIGHEST-QUALITY ITEMS - Premium Items NOT Included: Water, Food, Tent, Ponchos, Rope, Light, First Aid Kit, Survival Compass, Fire Starter and Thermal Blankets a Full survival backpacks to weather any storm.

PREMIUM EMERGENCY GO BAG: This Emergency Go Bag Contains Supplies For Four People To Survive A Natural Disaster. Stay Prepared And Ready , Keep Your Family Safe.

FIRST AID KIT : After A Natural Disaster Health Care Providers May Not Be Able To Reach You For Some Time. A Variety Of Bandages Pain Relievers Ointment Gauze & Tape Sanitary Gloves And A First Aid Guide. If You Camp In The Mountain Or Your House, Stay Fully Prepping For Storm Season With The Right Necessities.

BE COMFORTABLY PREPARED: Kids Feel Safe With Light, Our Squeeze Power Flashlight Generates Power And Stored For Use To Keep The Led Bulbs Bright. If Forced Into Camping Be A Survivor With Our MRE's Meals Supply.
Buy Now

from Amazon